Confirmed speakers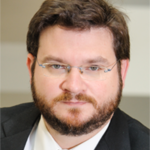 Vincent Postis, Leeds Beckett University, focuses on functional and structural characterisation of membrane transporters, and develops techniques including SMALP methods to improve membrane protein production and crystallisation, including the design of automated methods for the high throughput cloning, expression, 2D & 3D crystallisation and elucidation of membrane protein structures by cryo-EM. He is also Editor In Chief at Molecular Membrane Biology.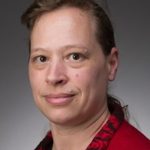 Karen Edler , Professor, Department of Chemistry, University of Bath and member of the Centre for Sustainable Chemical Technologies, Centre for Nanoscience & Nanotechnology and Centre for Biosensors, Bioelectronics and Biodevices focuses on the formation of functional, hierarchically structured materials in order to design new materials including micelles, nanoparticles, polymers using self-assembly in solution and at interfaces.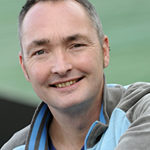 Siewert Jan Marrink, Head of Molecular Dynamics Group, Faculty of Natural Sciences, University of Groningen is unravelling the lateral organization principles of biological membranes, and developing efficient computational models to simulate molecular processes. He is the Director of the Berendsen Center for Multiscale Modeling and Material Design, an European Research Council Advanced Grant awardee and organizer of Martini Workshops.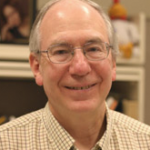 Bob Gennis, Professor, University of Illinois at Urbana-Champaign, studies the structure and mechanisms of prokaryotic respiratory enzymes that generate a membrane potential, and recently published on the Structure of the alternative complex III (ACIII) from Flavobacterium johnsoniae in SMA copolymer nanodiscs by cryoEM.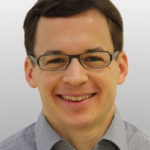 Sandro Keller, Professor of Molecular Biophysics and Vice Dean, Faculty of Biology, University of Kaiserslautern and Associate Editor, Biophysics Section, Journal of Membrane Biology, studies the design, assembly and exchange dynamics of SMA and DIBMA based lipid particles.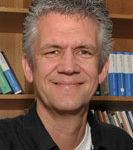 Bert Klumperman is holder of the South African Research Chair on Advanced Macromolecular Architectures at the Department of Chemistry and Polymer Science at Stellenbosch University. He investigates nano-structured materials for biomedical applications, conducts mechanistic and kinetic studies of radical polymerisation processes, and performs exploratory polymer chemistry for advanced applications.
Anthony Watts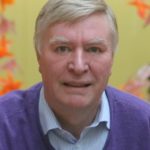 , Professor, University of Oxford, UK uses SMALPs in a range of biophysical approaches to understand the structure and functions of membranes. Using mass spec, it has been possible to carry out a lipidomics study of C. elegans in vivo (the worms survive SMALPs), and reveal how a specific mutation induces antimicrobial resistance due to a change in lipid composition. Again, mass spect with detergent-free SMALP embedded proteins, is giving insights into in vivo protein folding. Lastly, ligand binding protocol using MST has been developed on a detergent-free, Lipodisc embedded GPCR, suitable for ligand screening assays.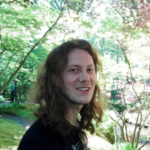 Adrian Kopf, PhD candidate in the group of Membrane Biochemistry and Biophysics, at Utrecht University in the Netherlands is investigating the influence of comonomer composition and length on membrane solubilization to form SMALP (native) nanodiscs.
Short Talks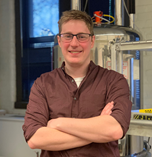 Nathaniel Hardin is a third year chemistry PhD candidate studying in the Ramamoorthy lab at the University of Michigan – Ann Arbor. He is investigating the functionalization of polymers for use in polymer lipid nanodiscs, and their applications.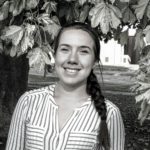 Zoe Stroud, PhD candidate in the Dafforn group at the University of Birmingham is investigating the use of SMA for studying oligomerisation states of E.coli membrane proteins, and the application of SMALPs in Analytical Ultracentrifugation (AUC).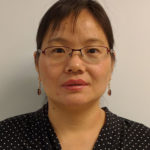 Weihua Qiu, postdoctoral research scientist, at Virginia Commonwealth University, U.S.A, is interested in the structural and functional study of membrane proteins. Recently she  solved the structure of native cell membrane lipid bilayer, published in PNAS.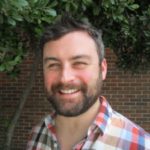 Nathan Brady, PhD candidate in the department of Biochemistry & Cellular and Molecular Biology at The University of Tennessee Knoxville, is focused on the integration of trimeric photosystem I, encapsulated within SMALP native nanodiscs, into biohybrid solar devices for the sustainable production of electrical energy.
Industry Panel & Talks
Kacee H. Sims, Ph.D.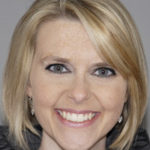 Marketing Technical Specialist
Avanti Polar Lipids, Inc.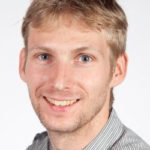 Stefan Scheidelaar, Ph.D.
SMA Chemist & Technical Product Manager
Polyscope Polymers B.V.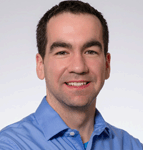 Edward E. Pryor, Ph.D.
Director of Business Development – Proteomics
Senior Applications and Product Specialist Anatrace / Molecular Dimensions will speak on "Breaking the mold: Detergent free solutions from a historically detergent-only company"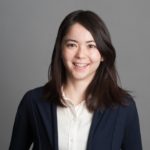 Maya Wright joined Fluidic Analytics as an Applications Scientist in 2017. Prior to Fluidic, Maya completed her PhD in Professor Tuomas Knowles's lab at the Department of Chemistry, University of Cambridge, where she studied applications of microfluidic diffusional sizing and electrophoresis to protein self-assembly.
Talk title: Introducing Microfluidic diffusional sizing (MDS), a novel technique for evaluating SMALP nanodisc formation

Dr. Jan Kubicek, is Business Developer at Cube Biotech. He worked on the crystallization of membrane proteins and was responsible for product development of recombinant protein expression, purification, and crystallization products. In cooperation, he developed the Controlled in Meso Phase Crystallization (CIMP) method for the crystallization of membrane proteins.